Internet Modeler : Features : Special Reports
RSS News Feed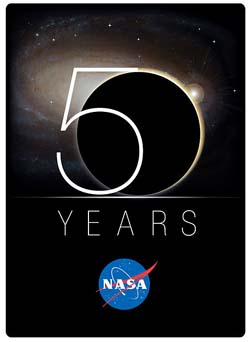 NASA: 50 Years and Counting: NorthWest Scale Modelers (NWSM) and the Museum of Flight (MoF)
The National Aeronautics and Space Administration (NASA) was formed by an act of the United States Congress, signed by President Dwight D. Eisenhower, on July 29, 1958. NASA was a created as a reaction to Soviet Union space successes in 1957-58, and greatly expanded on the charter of the previous National Advisory Committee on Aeronautics and Astronautics (NACA). In addition to continuing NACA's traditional role as a prime mover in basic and applied aeronautical research, NASA was given the mission of managing all U.S. civil space efforts, which would greatly emphasize manned spaceflight.
2008 marks the 50th anniversary of the creation of NASA, so it is fitting that we observe this milestone in a way that only modelers can.
NorthWest Scale Modelers (NWSM)
and the Museum of Flight (MoF)
The Museum of Flight in Seattle is a world class air and space museum in Seattle, Washington, USA. NorthWest Scale Modelers is a club that has been privileged to hold its monthly meetings at the MoF since the early 1990s. Over the years, a symbiotic and very positive relationship has grown between the MoF and NWSM. The latest development in this relationship is the establishment of display cases in the MoF lobby, a platform for rotating quarterly model displays on topical subjects. NWSM stages these displays with its own members as well as tremendous support from IPMS/Seattle.
NWSM's Stephen Tontoni has been organizing these displays since they began in 2006. When Ron Hobbs of the MoF approached NWSM about a model display celebrating 50 years of NASA, Stephen asked me, an avowed enthusiast of all things related to spaceflight and aeronautical research, to coordinate it.
The Models and Modelers
NASA is deservedly famous for creating some watershed events in human history. We had to acknowledge these efforts in our display, but we also wanted to take the opportunity to shine some light on the broad spectrum of NASA's contribution to advancing the frontiers of aerospace knowledge. I sought out the Seattle area guys that I knew had models representing some of these subjects, and engaged the help of the local modeling community to fill the gaps. The guys came through with an Apollo-esque effort to build some things we were missing. The result is a very eclectic and educational display - which even includes a muscle car.
The display consists of these models (listed as Subject / Scale / Modeler):
1963 Pontiac Catalina Tow Vehicle (for M2-F1) 1/24
......... Jon Fincher
Apollo Command Service Module 1/32
......... John Derosia
Apollo-Saturn V Moon Rocket 1/96
......... John Derosia
Bell X-1A 1/32
......... Terry Moore
Buzz Aldrin figure, Apollo 11 1/24
......... Les Knerr
Douglas D-558-1 1/72
......... Dan Carey
Douglas X-3 1/72
......... Neil Makar
Gemini Spacecraft and Project Patch Approx 1/24
......... Jake Schultz Collection
Hubble Space Telescope 1/72
......... John Derosia
Lockheed F-104 Chase Aircraft 1/48
......... Neil Makar
Locomotive, NASA Railroad 1/87
......... Jim Schubert
Mars Rover 1/24
......... Scott Kruize
Martin X-23 PRIME Re-entry Test Vehicle 1/72
......... Tim Nelson
Mercury Capsule (Grissom) 1/12
......... Terry Moore
NASA M2-F1 1/72
......... Tim Nelson
NASA Panel Truck 1/72
......... Doug Girling
North American X-15A2 1/72
......... Jacob Russell
North American X-15A2 (ablative coating) 1/48
......... Charlie Sorensen
Northrop HL-10 1/72
......... Tim Nelson
Northrop M2-F2 1/72
......... Tim Nelson
Paraglider Research Vehicle (Parasev) 1/72
......... Doug Girling
Pioneer 10 1/24
......... Don Conrard
Space Shuttle Stack and STS-1 Mission Patch 1/144
......... Tim Nelson
TF-8A Super-Critical Wing Testbed 1/72
......... Terry Moore
Voyager 2 1/24
......... John Derosia
X-38 Autonomous Crew Return Vehicle Testbed 1/72
......... Tim Nelson
The majority of these models were built expressly for this display!
Conclusion
This type of model display, part of a series in partnership between the MoF and NWSM, is representative of the noblest application of the modeler's art: to educate and inspire. If you are in a local club, give some thought to how you might partner with a local museum or library to bring a little history to life. You will also be giving the hobby of modeling a boost.
If you are in Seattle before November 6, 2008, drop by the MoF and check out the NASA model display. If you come at a later date, drop by and see what other themed exhibit is on display - next up is a 90th anniversary look back at World War 1 aviation. Whenever you visit, you'll have several hours of enjoyable museum browsing ahead of you.
Special thanks to the above modelers for their efforts in making this display a success, as well as my appreciation to our friends at the Museum of Flight.
References