Internet Modeler : New Releases : Aviation
RSS News Feed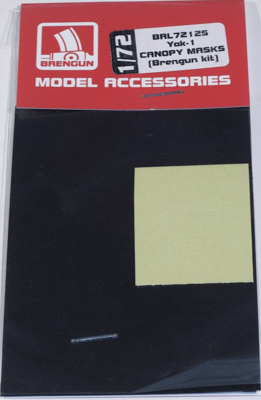 Brengun 1/72 Brengun Yak-1 Canopy Masks
Thankfully, since other companies appear to be not doing so, Brengun has started to release masks for their own kits. This time it's for their 1/72 Yak-1 series of aircraft.
You receive masks for all canopy pieces, both "early" and "late", plus a mask for the landing light in the leading edge of the port wing.
I think masks are a must for modeling as they help cut time in your build. What I'm not sure of is if they will fit Brengun's vac canopy for this kit. Time will tell.
Many thanks sent to Brengun for sending these masks to review.