Internet Modeler : Columns : Industry News
RSS News Feed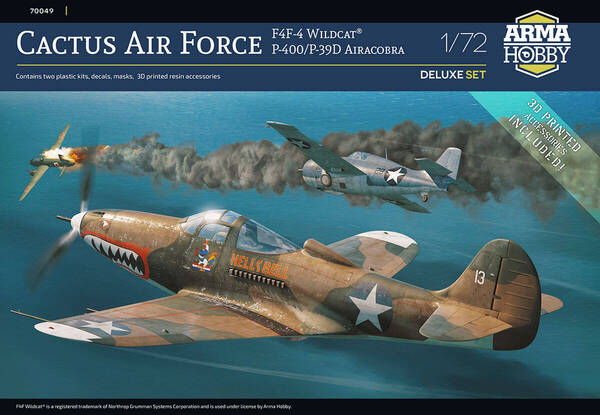 Another Announcement from Arma Hobby
The newest announcement from Arma Hobby is called "Cactus Air Force" and it's a dual kit, consisting of their F4F-4 and the next Airacobra release, a P-400/P-39D.
They're taking pre-orders now, and if you do pre-order then you will receive a set of 3D printed parts, available only to those who pre-order. These 3D parts include a new seat for the Wildcat, including in situ belts; chain belt linkages for the landing gear; exhaust stubs; bombs; the collector ring for the engine, etc. For the P-400/P-39D the 3D parts include a new seat; new exhausts (both types); new gun barrels; etc.
This will be a great set, definitely one to pick up. And remember, if you pre-order you receive the 3D printed parts because otherwise they won't be offered again.
Thank you, Arma Hobby!