Internet Modeler : New Releases : Tools
RSS News Feed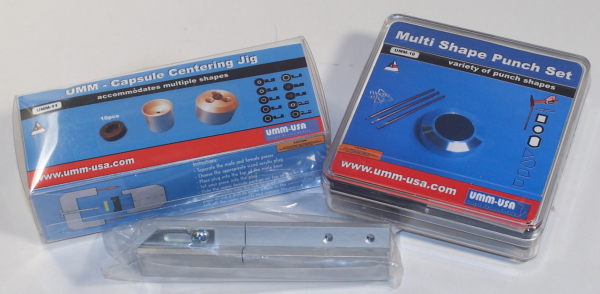 Latest Tools from UMM-USA
UMM-USA tends to release tools that no one else has thought of, geared towards those scratch-building a lot of their detail into their models. To me they started with their scriber and the JLC Saw, and went from there. Of course they released tools before those two but for me those two are what put UMM-USA on the "modeling tools map" and they haven't let up since. These latest tools just confirm that fact. All three will help the "serious modeler" and one of them will definitely help all. I'll start with that one.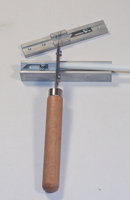 A while ago, UMM-USA released their Micro Mitre Box II to help modelers make angle and straight, precision cuts on whatever material they were using for their models. Now, UMM-USA has released a tool to help make cuts in tubing and rod. The Tubular Micro Mitre Box has a recess in the middle of the tool to hold the tubing or rod you want to cut. This ensures the part your cutting won't "roll around" ensuring a straight, 90 degree cut. In addition, it will help if the material your cutting is large and you have to turn it over to cut all the way through. Like the original Micro Mitre Box II, the Tubular Micro Mitre Box is meant for the JLC Saw and I suspect it will also allow you to cut through metal tubing.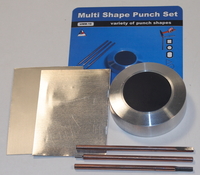 The next tool is the Multi Shape Punch Set. This is a lot like the smaller punch and die sets one uses to cut out circles (and make holes) for such things as instrument panels. The main difference, though, is it creats different shapes. The tool set comes with the disk that contains the hardened rubber center, three different sized punches and two sheets of thin aluminum. To use this tool set the hardened rubber disk on a hard, flat surface, select the shape-punch you want to use, set the aluminum sheet on the rubber disk, set the shape-punch on the aluminum sheet and using your own hammer, punch through the aluminum sheet producing the shaped piece wanted. One of the great things about this tool is that you're not limited to the punches provided. You can either pick up UMM-USA's separate Punch Accesory Set or create your own punches. You're only limited by your own imagination and skill-set to create punches. Note also that UMM-USA also sells the aluminum sheet separately.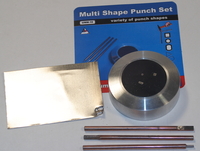 Finally, the Capsule Centering Jig is an extremely unique tool that will help with a lot of projects. For example, if you have a wheel where the center is not centered at all you can use this jig to find the exact center of that wheel. The tool consists of three basic parts: a male aluminum piece, which holds one of the ten acrylic plugs, and all of which is inserted into the female piece. You will first need to find one of the supplied acrylic plugs your part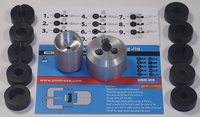 fits into best and put the part into that plug. Fit the plug into the aluminum, male piece and insert all of that into the female piece. There is a hole in the female piece you either put a needle or drill through to mark the center of your piece. My only complaint with this tool is, as a small-scale modeler (1/72 and 1/144) the acrylic plugs aren't small enough to hold items that I would need centered. As you can see in the accompanying photos I used the largest piece of plastic rod I had and wasn't able to get a centered-hole because the rod was too small. However, that's a small complaint as I could easily have used another piece surrounding the part I needed to be centered.
I can see uses for all these tools and all will come in handy. UMM-USA is a great resource for modeling tools and should not be over looked.
Many, many thanks to UMM-USA for supplying these tools for review.