Internet Modeler : First Look : Armor
RSS News Feed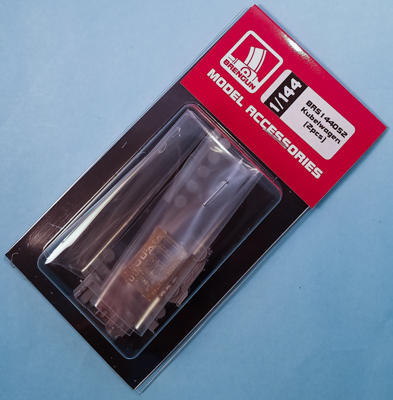 Brengun 1/144 Kübelwagens
Introduction
The Kübelwagen was a well-known German vehicle during World War II. It served on many fronts and was a decent off-road vehicle.
This isn't the first Kübelwagen in 1/144. Armory released one in 2019 and it too is a decent kit and there are things I like about it, as well as other things I like about the Brengun kit. Details to follow.
The Kit
The Brengun 1/144 Kübelwagens consists of twelve pieces of resin for both cars; a photoetch fret with ten pieces; clear film for the windshields; and decals with license plates for four vehicles.
As with most Brengun 1/144 trucks/cars, the most difficult thing you have to accomplish is removing the main body (and it consists of a single piece) from its pour block. You'll need to remove the wheels/tires, too, but that will be a little easier. But once all that is accomplished, construction will move fast.
The photoetch fret provides the windshield framing; steering wheel; shovel (which is mounted on the front side of the vehicle); and license frames. Add the decals to those frames and now you have completed Kübelwagens.
So how does the Brengun kit compare to the Armory kit? Thankfully both provide photoetch windshield frames (something sorely missed in Brengun's release of their US Jeeps) but Armory goes one better and provides the sides of the car as photoetch as well, which makes it look more too-scale. Granted, the Brengun kit is pretty thin in that area, but not as thin as photoetch. Brengun has the advantage with the entire body being one piece, and molded very nicely. With the Armory kit the seats are separate as is the steering column and hand brake (there is no hand brake in the Brengun kit), as well as the headlights. And yes, the one-piece, all-inclusive Brengun one-piece body is excellent. The detail is top notch and even looks in scale! Really nice. In fact, Brengun has molded an in-place notek light; Armory doesn't include one.
So, while the Armory kit is definitely buildable, and will look great on your shelf or in a diorama, I give the nod to Brengun.
Conclusion
The Brengun 1/144 Kübelwagen is truly a nice kit, and will look great however you decide to display the model.
I definitely want to thank Brengun for sending the review sample.