Internet Modeler : New Releases : Armor
RSS News Feed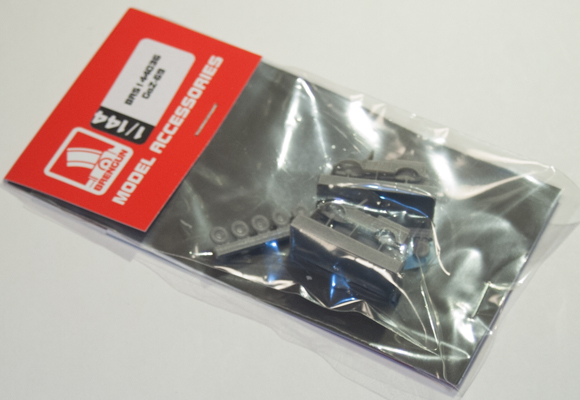 Brengun 1/144 Gaz-69
Lately Brengun has been releasing a number of support vehicles in 1/144. We've seen a US Jeep, a German Staff Car and now they've released this, the Gaz-69 Soviet truck. Like the others, there are two models to a box and each model consists of a resin, one-piece body, separate wheels/tires – including a spare – and a photoetch set which consists of two steering wheels, two rear-view mirrors, four "hand rails" (for lack of a better term) that are installed on each door and three different styles of "license plate holders": one distinct type for the front, and two different types for the rear. In addition there is a small decal sheet that consists of license plates and emblems for the doors.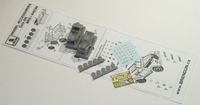 Construction is super-simple. Remove the body from its pour-block; remove the wheels from theirs. Once all is cleaned up attach the wheels to the body (using epoxy, so you have time to align all wheels to sit on the ground) then add the photoetch details, prior to painting (or, if you're prone to knocking these off, you might want to wait until you're almost done with the model). Paint the model then adhere the decals and there you have a finished 1/144 Gaz-69.
I have only one complaint with this kit, and it's the same I talked about when I reviewed Brengun's 1/144 US Jeep. With their knowledge of photoetch they should have been able to produce windshield framing as photoetch to use in place of the molded-on frame and allowed the modeler to supply whatever clear material of choice to produce the windshield "glass". Granted, you can cut the "clear", resin-area out but you will need lots of care so as not to break the framing.
But in any event, this is an excellent representation of the Gaz-69 and in 1/144 the detail is outstanding. With the proper painting this kit will really stand out.
I definitely thank Brengun for sending the review sample.